2017 was a big year for me here at Beartown Design.
Not only did I move to Thomas, West Virginia.. but BTDS now has it's very own designated studio at Buxton & Landstreet Gallery and Studios!
The move has been really positive, but has also taken some time to adjust (Not to mention it's so beautiful here, I pretty much only ever want to be outside). I'm definitely grateful to have other forms of income during the transition time.
I started 2018 with two poster designs for the Local Honeys, "Don't Be a Square" series at the Burl in Lexington, Kentucky. You can check that out over at the portfolio page.
Be on the lookout for the Smakula Fretted Instruments website launch here in the next month! We've been working super long and hard on this one, and I'm really excited for ya'll to see it and all of the beautiful instruments that Bob has to offer.
We also started the year with the '100 Stories in Under 50' words reading at TipTop Coffee, right here in Thomas. The sales from the readings that these guys did and the zines that everyone contributed to raised a considerable amount of money to purchase books for the Appalachian Prison Book Club. Travelin' Appalchians Revue is an amazing group of young artists, writers, diy makers, etc. that I am always so so so so excited to be involved with! Be sure to check them out and find out how you can be involved.

In fact, if you're reading this right now (this week Jan 28-Feb4), check out their IG handle @travelinappalachiansrevue - i'm doing an Instagram takeover all week!



In other news, a few months I started a part-time position as the Regional Chapter Coordinator with Generation West Virginia. Generation West Virginia strives to attract, engage, and retain young West Virginians, empower young voices, and impact policy that makes West Virginia a place where young professionals and creatives can thrive for years to come. If you live in Randolph Co., Harrison Co., Upshur Co., Tucker Co., Gilmer Co., WV and you have thoughts/ideas/suggestions for events and/or programs that would help your community, or you want information as to how to get involved with a GenWV chapter in your community, PLEASE feel free to contact me at jen@generationwv.org and I will be happy to connect you with the right people or help your community dreams come true in whatever way I can!


Another really, really exciting thing that happened at the end of 2017 was that I received the Folklife Apprenticeship grant from the WV Humanities Council to study central WV fiddle tunes and Clay County history/folklore from my mentor/hero, John D. Morris! The Morris family of Ivydale, specifically John and his brother David, have been essential to the preservation and ongoing rooted traditions of Clay County over many generations.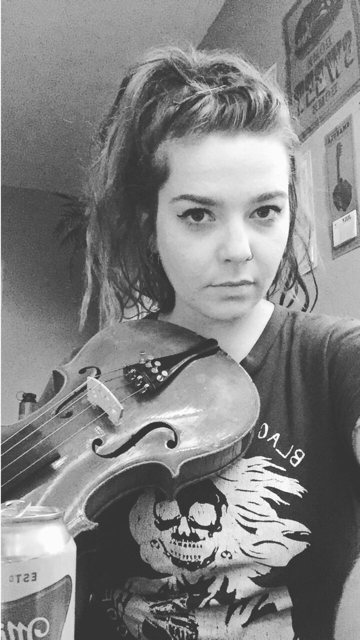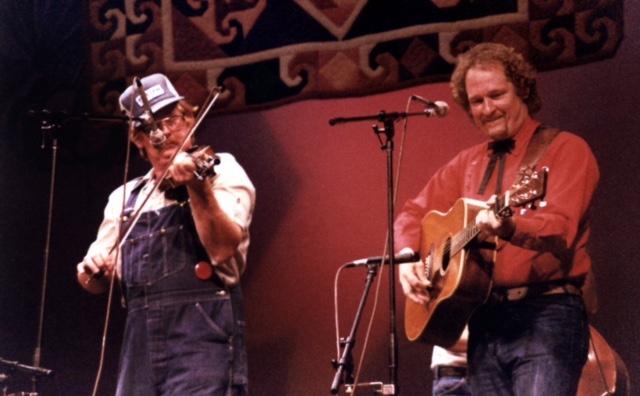 John has a bottomless, unlimited account of Clay County and it's many treasures, including but not limited to,
- James Franklin "Doc" White, perhaps best known an insanely amazing fiddler, but was also, for some time, the community's only doctor, dentist, and midwife, without formal medical training. At one point he was a donkey engine lumber transporter, a sawmiller, dug wells, built houses and stores, a father, and a fife player.... like a legit fife from the Civil War.

So yeah, like what have you done with your life?

- Strange Creek, WV, where John Johnson (who is a whole other story... think fiddler, artist, luthier, traveler, carpenter, poet, pianist, writer, international man of mystery) famously recorded Strange Creek Fiddling in 1947. Strange Creek apparently got it's name from way back when one of Washington's surveyors got lost up in that neck of the woods... many years later they found his remains under a tree that had the carving,
"Strange is my name, strange is the ground, strange is i'm lost and I'll never be found."
- "Have you heard the story of The End of the World?" John asked me. I thought that was a pretty loaded question. What he meant was, there's this place in Clay County called "The End of the World" where the Elk River runs along sheer cliffs for about a mile, making such a sharp turn that it appears to come to a dead end against the hillside. It was at this spot in 1904 that Jay Legg is said to have had a troubling vision of himself while floating a log raft down Elk River. Thinking his trouble lay ahead, Legg decided to return early to his home in Harden's Lumber Camp in Clay County, where he was shot to death that night by his wife, Sarah. His troubles are memorialized in a well-known local ballad:
"And now poor Jay lays in his grave
His toil on earth is done
His wife lay in the county jail
Her trouble just begun.

No more on earth we see his face;
No more his voice we hear.
He has gone to a murdered grave
And left this world of care."
The Morris brothers will be inducted into the WV Music Hall of Fame on February 10th, 2018. For tickets visit, http://www.wvmusichalloffame.com/2018welcome.html
One last thing, I've been thinking a lot about this question of how West Virginians, specifically young people committed to living and thriving in WV, can use art, music, and technology to express the complex needs and desires for our futures. In a time where our unbiased news sources are going bankrupt and Gov. Jim Justice is eliminating the film tax credit, which means they don't want people making films about what they are doing to their citizens, we need to find new ways to amplify our voices and find creative ways to take back our power.

I really think collaboration is key in finding solutions... and maybe not even finding solutions, but at least for our own well-being as a community, and as a network of communities. I'm just super grateful for everyone putting in the hard work every day to make this dream a reality!
I'd love to hear your thoughts and suggestions...
xo Jen